THE SAFEST FABRICS FOR THE SAFEST GARMENTS
ROOTS delivers arc flash protective garments that offer uncompromised protection against unforeseen open electric arc incidents and many other hazards. Our continuous garment developments, which are closely tied to customer feedback, ensures the highest quality, longevity and superior comfort.
PROTECTION AGAINST ARC FLASH
With over a decade of experience and numerous researches & tests conducted, ROOTS is convinced that the Flamebuster is indeed the safest garment to protect one from an open electric arc. Unlike other manufacturers we support such statements with plentiful fabric specifications, performance levels and burn injury predictions from independent Notified Bodies. With ROOTS, we always strive to offer the highest safety levels possible to protect the wearer. For this reason we submit garments to a manikin test which reproduces a flash fire engulfing the complete manikin. More importantly, we are the only arc flash protective garment manufacturer to provide ATPV calorific ratings on all ranges.

Flamebuster2: more safety, more value for money
The flamebuster 2, the best of the best made better.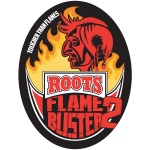 We divided the Flamebuster2 into two products ranges – just like we did with the previous series of Flamebuster. For the basic range, we put together a series of standards that already exceed all other offshore coveralls. On top of that we have designed an 'all can do' product range; ticking all boxes. More safety standards; in fact, all standards that a coverall needs nowadays.



Arcbuster
When it comes to hardcore welding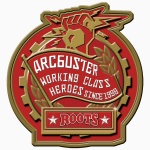 Complying to the strict EN standards is a challenge for all manufacturers of flame retardant workwear, however…surpassing the limits of the testing equipment is something which does not happen frequently. And that is exactly what ROOTS has accomplished with the Arcbuster fabric.

Multi Protector
Wearer comfort, safety, functionality and superb industrial laundry behaviour all combined into one garment.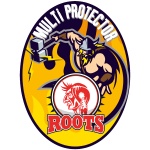 Without a doubt one of the most complete and functional ranges that ROOTS has to offer. When we first started back in 2008 our main focus was the oil & gas. This was the basis for the Flamebuster range. However…when besides protection against heat and flames industrial welding and grinding comes into play and then cotton fabrics are less suitable for the job. This is where the Multi Protector comes in.

Flamebuster Xtreme
When you need that inherent edge, Xtreme has you covered.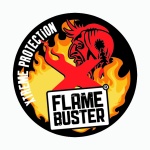 Inherent, comfortable and outstanding against electric arc, these are the things that are synonymous with ROOTS and especially with our Xtreme range. With a blend of modacrylic cotton and nylon, we are able to create our best performing inherent FR garments to date while also offering excellent protection against arc flash. Looking for an inherently flame retardant garment? look no further.

ROOTS Kermel
A lightweight aramid that ticks all the boxes.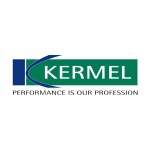 ROOTS believes that most flame retardant fabrics are simply not good enough for today's standards. We view the health and safety of every person wearing ROOTS as our top priority which is why we have partnered with Kermel. Kermel is a major player in the aramid market producing outstanding FR fibres with of which superb inherent fabrics are constructed. Looking for inherent FR garments? ROOTS Kermel is the answer.

ROOTS Stormbuster
Roots Stormbuster - superb water repellency, the best breathability & uncompromised safety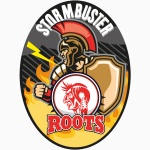 ROOTS Stormbuster, the pinnacle of waterproof FR workwear. The Stormbuster range is divided into Stormbuster Classic and Stormbuster Contractor, offering a complete package of the best of the best in FR waterproof workwear.

ROOTS Legacy Products
All good things must come to an end.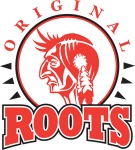 That's why we replace them with even better things. ROOTS Legacy products are the products that laid the foundation of what we are today and that have since been discontinued and replaced with new garments and technologies. We haven't forgotten about these products however and if you are still a proud user of one of these legacy products you can find detailed product information here.
ALWAYS A DISTRIBUTOR NEARBY
Our high-quality flame retardant and arc flash protective garments are distributed and supported internationally through our trusted distributor network. Locate your nearest certified ROOTS distributor with our locator.
Have a buzzing question?
Get in contact, we'd love to help you.

Call our hotline or send us an e-mail at info@roots-original.com